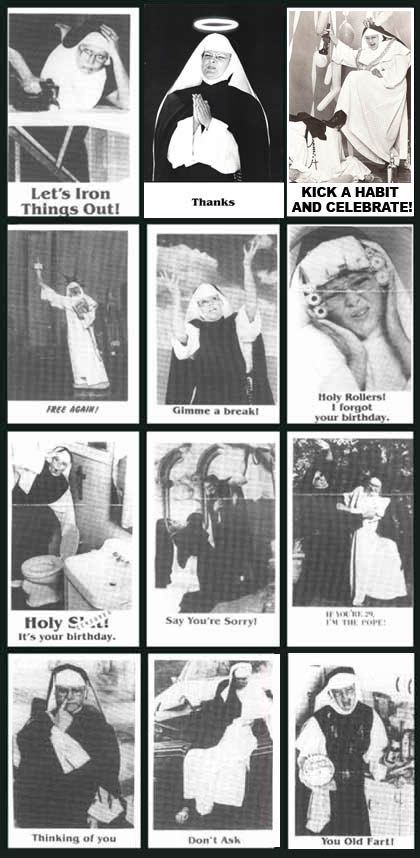 Nun Cards
Greeting Card with Envelope
Availability: Orders are shipped on Tuesdays and Thursdays
Ships from and sold by Nunsense!

Product Description
Let's Iron Things Out!
KICK A HABIT AND CELEBRATE!
FREE AGAIN!
Gimme a break!
Holy Rollers! I forgot your birthday.
Holy Censored! It's your birthday.
Say You're Sorry!
I'm the Pope!
Thinking of you.
Don't Ask
You Old Fart!